12-Nov-2018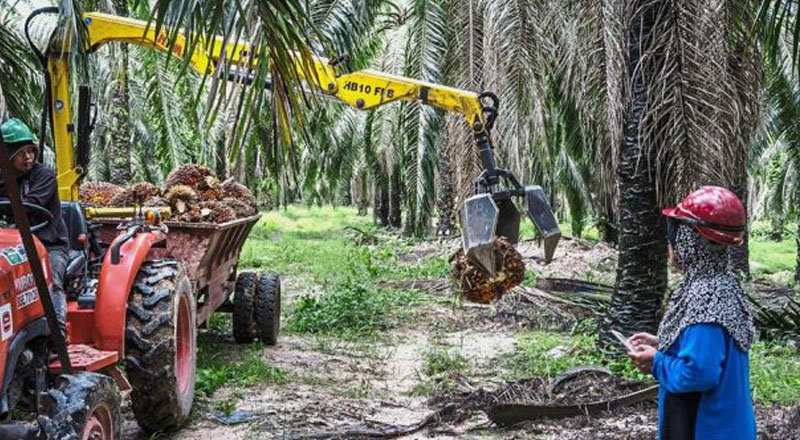 ---
BEING a major agricultural commodity producer in the region, Malaysia produces at least 168 million tonnes of biomass, including timber and oil palm waste, rice husks, coconut trunk fibres, municipal waste and sugarcane waste annually.

This puts the country in a good position to promote the use of biomass as a renewable energy source.
Among the various agricultural waste we produce, oil palm has always been seen as the core agro-based biomass that can provide the scale needed to make it a viable business. With more than five million hectares of land under oil palm plantation, oil palm waste, by far, constitutes the largest share of agro waste. Over 75% of total planted area are located in just four states – Sabah, Sarawak, Johor and Pahang.
This is certainly a good opportunity to exploit for Global Green Synergy managing director Datuk Joseph Lim Heng Ee.
"We have an abundant supply of biomass. Biogas, or biomass from wastes, is a major part of solid waste from many sources which is biodegradable. When there is biodegradation, the major portion of it is biogas," says Lim. For Lim, building biomass and biogas boilers seemed a logical next step, particularly to complement the oil palm plantation arm of its partner, Ngan & Ngan Holdings.

However, not as many players are actively tapping this source of renewable energy. A large amount of these wastes go unutilised. It was once said that "millions of ringgit are going down the drain due to the wastage of biomass and biogas potential resulting from palm oil mill effluent".
The government plays an important role in promoting biomass as part of the alternative energy mix. It has identified the biomass industry as a crucial driver in catalysing Malaysia's shift towards sustainable development and a low-carbon economy.
In the National Biomass Strategy 2020 blueprint launched in 2011, Malaysia is projected to produce up to 80 million tonnes of biomass annually by 2020, creating business opportunities worth billions. Palm biomass is seen as contributing RM30bil to the gross national income (GNI) by 2020.
The Department of Environment and the Malaysian Palm Oil Board have set stringent environmental targets, a push factor for the industry to move towards stricter waste management. However, the industry notes that execution of policy lacks coherence.
Additionally, support from the industry is not forthcoming.
Palm oil mills do not see biogas as a worthwhile investment as most mills prefer to harness biomass as a cheaper alternative for bioenergy. Additionally, mills tend to lack grid access while those that have access find the feed-in-tariff (FiT) rates unattractive given the heavy initial investments required.
It seems more economical for mills to export them as biomass fibre.
There needs to be better enforcement and, perhaps, a review of some of the related policies to promote more biogas or biomass energy development.
To see how far Malaysia can go with its renewable energy industry, observers point to Thailand as an example.
Thailand produces around 2,200MW or almost 7% of its total national electricity generation from biomass sources. This compares with Malaysia's less than 100MW, or 0.6% of its electricity generation in 2013.
If done right, Malaysia can have the capacity to catch up to Thailand as the leading producer of renewable energy in the region by harnessing the abundant by-products from the country's palm oil industry. — C. H. GOH
Source & Photo courtesy: https://www.thestar.com.my