12-Nov-2018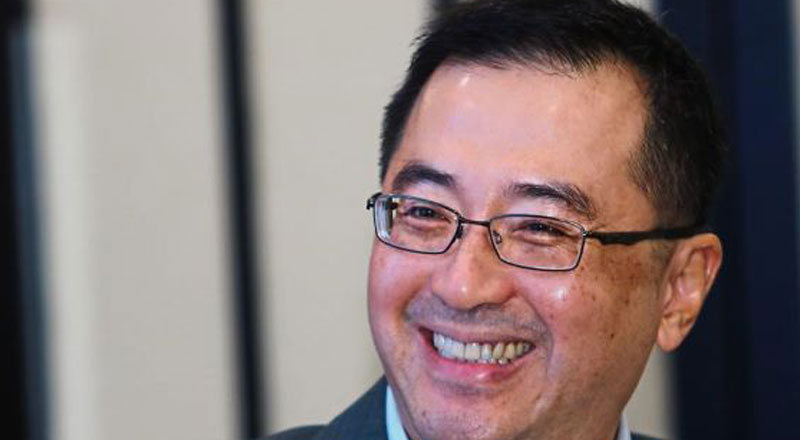 ---
Industry experts will be sharing their knowledge and experiences
THE business landscape is evolving rapidly. New developments, changing trends, technological advances and changing policies are among the challenges faced by companies these days.
Within such an environment, businesses can't afford to do things as usual.
As part of its ongoing support for SMEs under The Star Outstanding Business Awards (SOBA), Star Media Group will be organising SMEBiz Think Tank to provide them with access to industry experts who will be able to share valuable insights that will give them an edge in today's competitive landscape.
The event, aimed at helping SMEs thrive in the era of change, will be held on October 2 at New World Petaling Jaya Hotel.
It will feature panel discussions and sessions with relevant topics for the industry such as "Disruption in the SME Market", "From Traditional to Digital", "The Power of Data – Monetising Data" and "SMEs' Readiness Towards E-payments".
With the rapid changes taking place and with the rising call for SMEs to go digital, the discourse should no longer be focused on why SMEs need to go digital but on how they can leverage digital tools to grow. The use of technology can help future-proof a business as competition increases.
The speakers featured at SMEBiz Think Tank have all found success in using technology to drive their business forward, whether they are established corporations or startups making a mark in the industry. They include Golden Screen Cinemas chief executive officer Koh Mei Lee, TheLorry.com co-founder and executive director Nadhir Ashafiq, Photobook Worldwide chief executive officer Leow Wee Jonn and Heng Hiap Industries managing director Siah Kian Hoe.
Industry observers also note the need for small enterprises to look into harnessing the power of data to grow their business. The use of data can help a company reach out to its customers more effectively and, therefore, boost sales.
Notably, one of the concerns among SMEs when it comes to handling data is the lack of technical and analytical skillsets and know-how. But there are always ways to get around these barriers.
Taking the discussion on data further are Digi chief business officer Eugene Teh, Supahands vice president of sales Greg Meehan and Aemulus Holdings Bhd
image: https://cdn.thestar.com.my/Themes/img/chart.png
executive director and chief executive officer Ng Sang Beng.
And with the increase in cross-border trade, SMEs are faced not just with rising competition and regulatory changes, but also with the increased use of digital payments. In recent times, various payment options have come into the market. Cash may no longer be king as customers look for a more convenient way to make their payments.
It is imperative that companies are equipped with the knowledge and infrastructure to tap into this new development to ensure that they do not get left behind as the business ecosystem progresses.
EasyParcel chief executive officer Clarence Leong, RHB Bank Bhd head of group transaction banking Chung Chee Kai and Storehub chieftain Fong Wai Hong will be there to share their observations, experiences and expertise on the subject matter.
Additionally, Matrade deputy chief executive officer Sharimahton Mat Saleh and Credit Guarantee Corporation Malaysia Bhd vice president of SME advisory and marketing Jenny Hoh will talk about the support available to SMEs for export and financing respectively.
Business owners and executives can come and learn how to do business the unusual way.
Businesses will also have the opportunity to network with various industry experts and with companies and executives across the board.
The fee for the full-day event is RM300 per person and is HRDF claimable.
SMEBiz Think Tank is organised by Star Media Group with Digi, PKT Logistics Group Sdn Bhd and RHB Bank Bhd as main sponsors, Credit Guarantee Corporation as co-sponsor, Matrade as official trade promotion partner and New World Petaling Jaya Hotel as official venue.
Source: thestar.com
Photo courtesy thestart.com