12-Nov-2018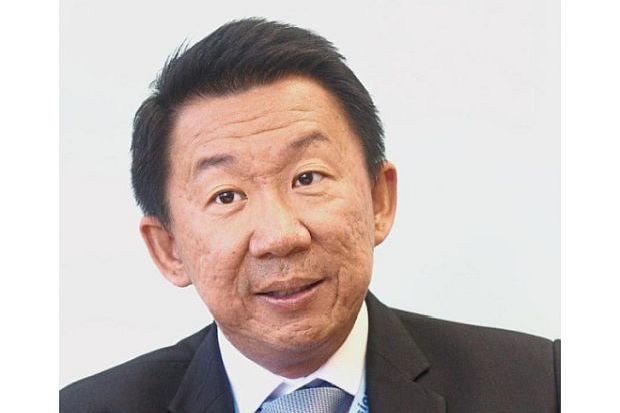 ---
RHB Banking Group is on a mission. Its head of group business and transaction banking Jeffrey Ng says it wants to make life easier for SMEs.

This focus has helped the bank in its journey towards becoming among the top three banks for SMEs in Malaysia in terms of market share.
There is a lot on the bank's plate as it aims to grow the SME segment under its FIT22 roadmap, which runs until 2022.
Ng says they intend to help SMEs through a few ways. This is by simplifying the loan application process, tailoring products and services to suit their needs, and by helping SMEs with the adoption of technology into their operations.
Some of the common problems faced by SMEs in trying to obtain financing, he says, include complicated and lengthy application processes, and sometimes, not having the proper guidance or information on the type of financing they should opt for.
To make things simpler, RHB has identified several strategies that would aid them. These include the adoption of technology, using analytics to better anticipate the needs of SMEs and taking an agile approach to design products and services.
A recent development in the technology space was the launch of RHB's online financing platform for small businesses.
The portal, launched in June, allows SMEs to apply for financing online by providing their company information and uploading two documents – a bank statement and a copy of the applicant's MyKad.
Ng says the portal has already received over RM10mil applications.
"We are proud to be the first local bank to be able to create a self-service financing portal for our customers.
"It would only take about 10 minutes to complete the application, and then we would be able to start off the entire process," he says.
He notes that they were able to approve applications in two days. Once the company has provided all the necessary documents, the SME would be able to access the funds in five days.
Through the portal, applicants will also be able to check the status of their applications.
"SMEs often say they don't know the status of their application and that banks sometimes take a while to get back to them.
"By recognising the issues they face, we try to come up with propositions to help address them," he adds.
The portal targets smaller SMEs, with a ticket size of up to RM300,000. This has also enabled the banking group to widen financial inclusion.
The bank has also equipped its SME sales force with a tablet-enabled web application called iSmart.
"Today, our relationship managers are able to provide advisory in a more efficient manner, for example, with situational simulations about how a product works.
"We bring the customers through a series of questions. And through this, we are able to narrow down the choices that are available to the customers," he says.
He adds that this helps SMEs, who find it difficult to understand or choose from the variety of product offerings.
Another strategy outlined by the banking group under the FIT22 programme is having an "agile approach".
This effort gathers employees from various divisions within the bank to look at ways to improve the customer journey. They are tasked with identifying the key issues faced by the customer, and to design products and services according to the findings.
The group is also assisting SMEs in making their operations more efficient via a connected ecosystem.
"Two years ago, we launched SME e-solutions, combining banking products with cloud-based solutions.
"Today, our partners include providers of payroll solutions, cloud accounting services and electronic point of sale – these are all cloud-based services.
"All the service providers are inter-linked seamlessly," he says.
By adopting these technologies, he says, SMEs will be able to automate a lot of their business processes, increase efficiency and reduce operating costs.
He adds that the advantage of using cloud-based services is that the companies do not have to invest a hefty amount of capex, as the services are on a subscription basis.
RHB also has an internal financial supply chain, whereby it works with established companies to reach out to its vendors and distributors.
"We create a programme to help finance the vendors or suppliers that work with the principal company.
"We are working with a few key names in the market including large departmental stores and automotive companies," he says.
The group is also investing heavily into analytics to better anticipate the needs of SMEs, particularly the bank's existing customers.
Moving forward, Ng says SMEs will continue to be a key agenda for the group.
"If you look at key economies in the world today, SMEs contribute to half of the GDP in many of these countries. In Malaysia, however, we are still below 40%," he says.
To help boost the sector's contribution to the economy, ensuring adequate access to financing is crucial.
He notes that awareness among SMEs about the funding options available in the market to expand their business is still low.
"It is something that we, as an industry, will have to address. We do our part by engaging with various associations to promote awareness and knowledge of what is available in the market.
"However, there also needs to be a degree of proactiveness among SMEs to take charge of their financials and make an effort to find out the options that are available to them," he says.
For RHB, the SME banking segment has grown at a pace of about 11% over the past five years.
Ng says they target to grow the segment by an average of 15% over the next five years.
He says the group also expects at least a third or more of financing to come from digital channels, moving forward.
"We want to come up with more platforms to allow SMEs to self-serve for financial solutions.
"One of our key objectives is to reach out to the public through technological platforms.
"The online SME financing portal was just the first step – there is more to come," he says.
Source & Photo Courtesy: https://www.thestar.com.my